Fascinating....Eliot's modernist split between heart and mind, seen in his attitude towards detective stories.  Did Valerie ever weigh in on Eliot's aesthetic attitude towards entertainment literature...?
'What did Conan Doyle mean to Eliot? He meant obviously enough for him to insert into a highly serious play, at its most serious point, lines almost verbatim, and yet he never dared to make a literary judgement on Conan Doyle. He always threatened, some day, to write a work which should provide an aesthetic for the detective story.'
'Eliot himself, as we know, in his capacity as Managing Director of Faber and Faber, often wrote the blurbs for detective stories but never dared, it seems to me, to come out and state the nature of the problem we're all aware of when it comes to dealing with literature of a particular class and literature of another class entirely. With the Sherlock Holmes stories, here was literature of one class, which Eliot was not prepared to submit to an aesthetic formulation.'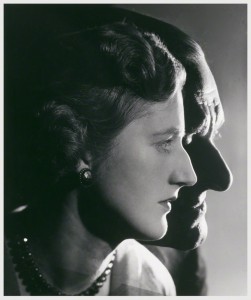 Burgess did not realise how much offence he had caused by making such a public criticism of Eliot in a lecture series which had been set up in his memory and funded by his estate. At the end of the lecture, Valerie Eliot left the auditorium in a state of anger, and she did not attend a celebration dinner that evening, at which she and Burgess were supposed to have been the guests of honour. Until the end of her long life, Mrs Eliot refused to allow permission for any further performances of Burgess's setting of The Waste Land.